eVisas Migration Agents and Migration Lawyers in Brisbane
eVisas is a registered immigration business specialising in visa applications. Our focus is on providing clients with a personal, efficient and professional service that ensures the best chance of success for each individual.
Why Us?
Our team has built a reputation for providing friendly, efficient and effective services for people in a range of situations. Most of our business is gained through personal recommendation because we:
are registered and experienced immigration professionals
have outstanding success rates
provide a free case assessment
ensure a stress free and efficient application
are quick to answer all questions
give you the best chance of getting where you need to be
If you would like to find out more please feel free to contact our friendly team using the form below or call us on +61 7 3211 3700.
About Our Staff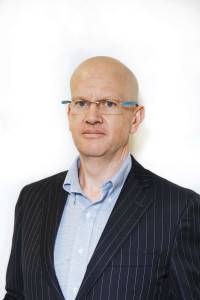 Trent Pickup
Immigration Consultant
M.A.R.N 0638435
Phone: (07) 3211 5354
Email: trent@evisas.com.au
Trent is the Director of eVisas and first registered as a Migration Agent in 2006.
Trent has a wealth of experience with all types of visa applications as he's been working within the industry for more than 10 years.
Trent completed a Bachelor of Business at Swinburne University in Melbourne, relocated to Brisbane in 2001 and worked as an Accountant then Finance Manager for 10 years, mainly in 5-star hotels. He then worked in an architect and legal firm. His father was a Registered Migration Agent, so Trent became interested in helping people through this process too, so changed careers to the exciting world of migration!
His previous work experience in accounting and as a manager, and with the majority being in hospitality, is of great benefit to not only running eVisas, but in providing excellent service and preparing strong applications for his clients.
He is extremely passionate about helping people, so absolutely loves his work, which translates to the excellent results he gets for his clients.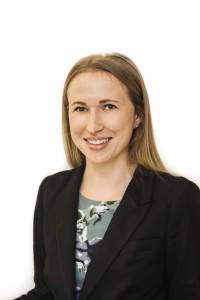 Jessi Galbraith
Immigration Lawyer
M.A.R.N 1687069
Phone: (07) 3211 5354
Email:jessi@evisas.com.au
Jessi completed a Bachelor of Law at the Queensland University of Technology and went on to complete her Graduate Diploma in Legal Practice through the College of Law. She was admitted as a Solicitor to the Supreme Court of Queensland in February 2009.
Jessi has spent her entire professional career fighting and advocating for the rights of her clients.  During her years as a student, she worked as a Migration Assistant in a private firm and volunteered in her spare time for a community-based refugee service.  Once she was admitted, she practised for many years as a Solicitor in the areas of criminal and family law before she made the shift to migration law in 2016 and became a Registered Migration Agent.
In between jobs, Jessi has taken extensive time off to live and work in many countries including Ireland, Spain and Colombia and has travelled extensively in many other countries and regions including Eastern Europe, India, South East Asia and Central and South America, to name a few.
Jessi absolutely loves experiencing new cultures and this has developed into a strong passion and drive to ensure that anyone who wants to come to Australia, either temporarily or permanently, has the best chance possible!